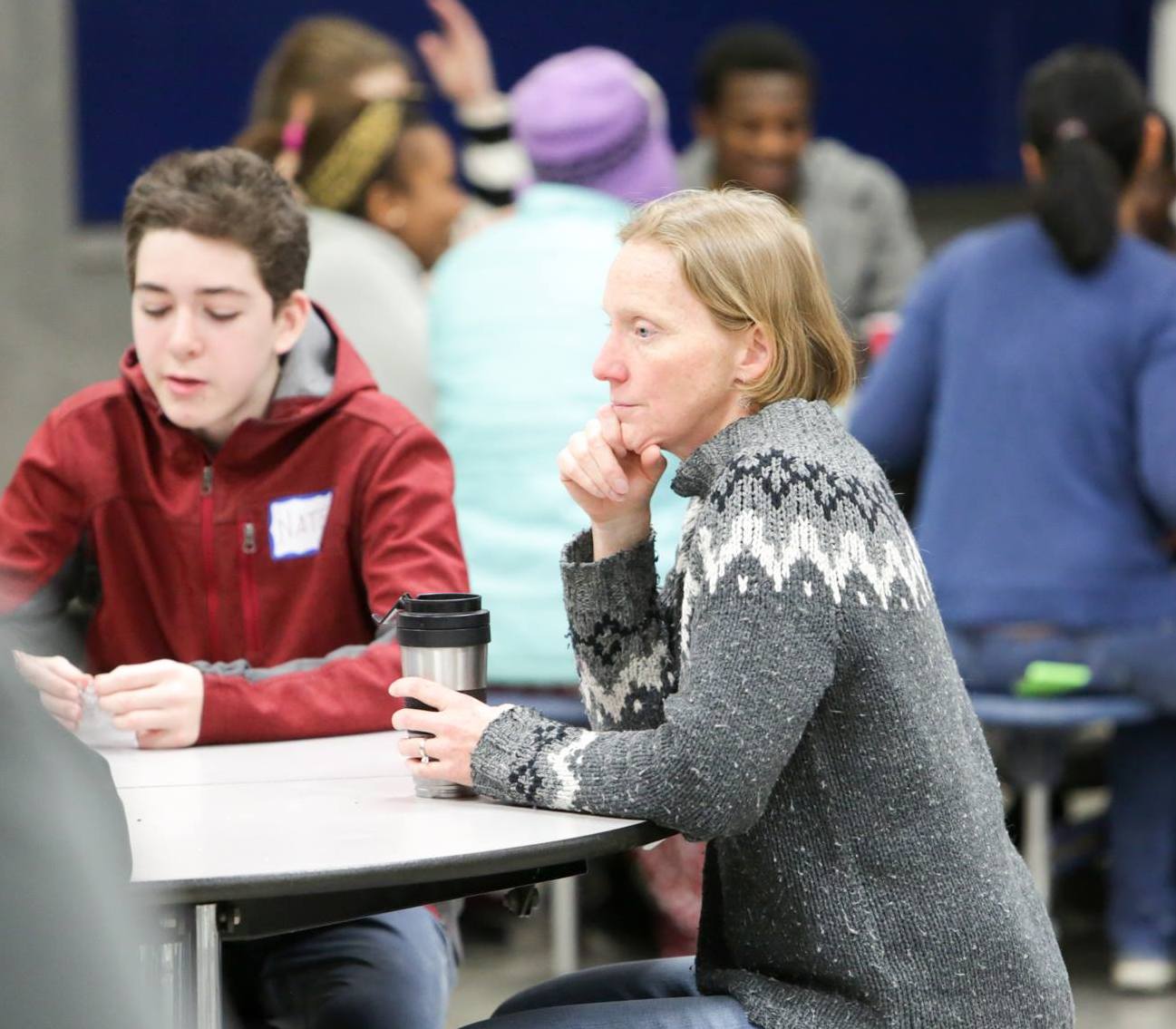 We want your input! The BSD Community is cordially invited to weigh in the on the hiring process for the open principal positions at Burlington High School and Flynn Elementary. We have created a survey looking for feedback on each of the specific positions and will be holding community session with the candidates for each position. See below for more information on each school position.
Burlington High School
Survey:
Please take this survey today to help us understand your thoughts on the community's needs.
Community Input Session: 
TBD – Please note this event has been postponed until March.
BHS Cafeteria
Students and teachers: 3:30-4:30 PM
Parents and community members: 5:30-6:30 PM
Participate in a Q&A with the candidates, followed by a meet and greet with refreshments provided by Burlington School Food Project. Interpretation services will be available.
Flynn Elementary
Survey:
Please take this survey today to help us understand your thoughts on the community's needs.
Community Input Session: 
February 18th
Teachers/Staff: 3:30-4:30 PM (Library)
Parents and community members: 5:30-7:00 PM (Cafeteria)
Community members are invited to meet candidates for the Flynn principal position and hear their responses to questions that have been submitted by staff and community members. A brief meet and greet will follow the forum, with refreshments provided by Burlington School Food Project. Interpretation services and childcare will be available, and refreshments will be provided.
Candidate Bios:
Violet Nichols
Violet Nichols is a native Vermonter who has worked in education around the country and world. She has experience in STEM education, expertise implementing personalized learning initiatives, using proficiency based models, and applying Social Emotional Learning practices. Violet has been an elementary classroom teacher, instructional coach, administrative designee, and principal intern. She has a Master's in Education and is expected to complete her second master's, in Educational Leadership, in June. She is also a certified English Learner Teacher and will obtain a Curriculum and Assessment Endorsement in June. Violet's vision is to support the academic, social, and emotional growth of ALL students to create connected, critically-thinking, high-achieving, lifelong learners. She believes that in order to accomplish this we need to empower teachers and staff, and strengthen partnerships with parents and the community. At the heart of Violet's practice is a student-centered focus. She is a strong instructional leader, skilled collaborator, effective communicator, and reflective thinker. Violet hopes to make the J.J. Flynn Elementary School community her home next year as principal.
Joe Resteghini
Joe Resteghini hails from the hills surrounding Newburgh, New York. Joe and his wife Mercedes moved to Vermont in 2000, to pursue his career as a teacher. Joe began his career as a physical education teacher, but quickly transitioned to the classroom, teaching third and fourth grade for eight years. For the past seven years Joe has been the principal, preschool director, instructional, and community leader at North Hero School.
With a strong belief that if "students love the place where they go to school, and love their teachers they will be more engaged in learning," is the basis for Joe's philosophy as to crafting experiences for students. Strong relationships, an appreciation for all learning styles, dedication to achieving success for every student are the foundation for good schools. Schools play a vital role in the community and it is the principal's role to ensure that communication is available in ways that families best receive it, the door to the office is always open, and we are always focused on growth and opportunity for our students.
Joe and Mercedes have two children: Indiana 10, and Roxanne 8.
Lashawn Whitmore-Sells
Lashawn Whitmore-Sells is currently the principal at the Sustainability Academy where she has started her 4th year as principal and is approaching her 25th year in education.
Previously Mrs. Sells was an assistant principal at Lyman C. Hunt and prior to that she served as Diversity / Equity Coordinator for the district for 5 years. Lastly, she has served as a teacher at J.J Flynn Elementary for 9 years where she taught Kindergarten, 1st and 3rd grade.
Mrs. Sells received her Bachelor's Degree in Elementary Education from American International College and her Masters in Educational Leadership from the University of Richmond.
Mrs. Sells views a collaborative school environment as the key to creating successful teachers and students.