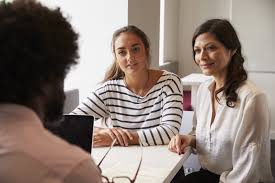 Navigating the Selective College Admissions Process
A Presentation by Peter Wilson, AB, MBA,
Director of Admissions, Deputy Dean and Chief of Staff — The University of Chicago
Learn more about the admissions process at selective colleges and the unique opportunities
that will make your college a perfect fit!  This event is designed to address some of the things
that a broad range of highly selective colleges look for in their applicants, as well as ways that
students can make the most of their time in high school.
This event is open to students and families
in grades 9-11.
Wednesday, May 1st
7-8 PM, Burlington High School Cafeteria