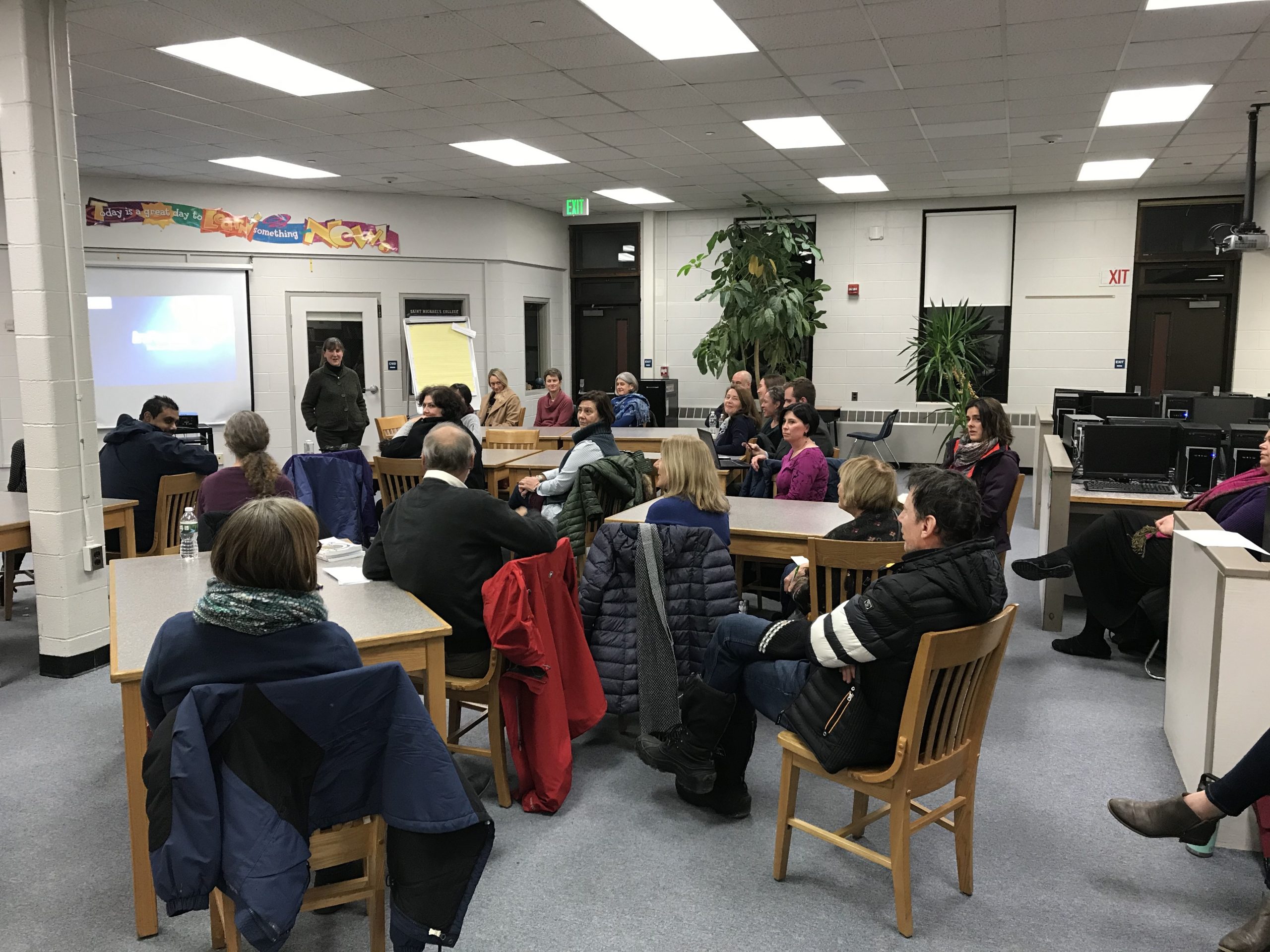 District and Search Firm to Hold Community Meetings January 8, 23, and 29
Burlington, VT. The Burlington School District (BSD) Board of School Commissioners is pleased to announce that McPherson & Jacobson, LLC, Executive Recruitment and Development has been selected to assist the Board in the important task of selecting superintendent candidates for the board to interview.
Beginning immediately, the consultants and board commissioners will be meeting with community members to gather input regarding the qualities of the District's next Superintendent. Three public input meetings have been set, and all are open to any community stakeholders wishing to provide input:
January 8, 2020:    6:30 to 8:30 p.m. – Hunt Middle School
January 23, 2020:  6:30 to 8:30 p.m. – Integrated Arts Academy (Interpretation and Childcare Provided)
January 29, 2020:  6:30 to 8:30 p.m. – Champlain Elementary School (Interpretation and Childcare Provided)
RSVP to the events on Facebook and invite a friend!
During the meeting, attendees can expect to answer a number of questions, including:
What makes your community a good place to live?
What makes this a good school district – for students and staff?
What are the issues that a new superintendent needs to know about as they come into the district?
What skills, qualities, and characteristics will the new superintendent need in order to be successful?
Answers to those questions will be recorded and displayed on a screen at the meeting in real-time and shared on the school district website afterward. Additionally, candidates for the position will be able to view all of the comments, allowing them to gain a better understanding of the Burlington School District.
Those who cannot attend the meeting are encouraged to take a few minutes to submit answers to these questions via email. Answers can be sent to: superintendentsearch (at) bsdvt (dot) org
These first three input meetings are designed for BSD parents and the greater Burlington community but anyone is welcome to attend. The search firm and Board are also working to schedule additional meetings designed specifically to get input from teachers, students, and administrators; those dates will be shared once they have been confirmed.
McPherson & Jacobson, LLC has been conducting national searches for boards of education since 1991 and is one of the leading national superintendent search firms. They have placed more 750 superintendents and other officials in public and non-profit organizations across the United States.
Refreshments will be provided at all events and the District is working to provide childcare and interpretation services at the January 23 and 29 meetings. Community members with questions and suggestions can contact the Superintendent Search Committee at: superintendentsearch (at) bsdvt (dot) org.