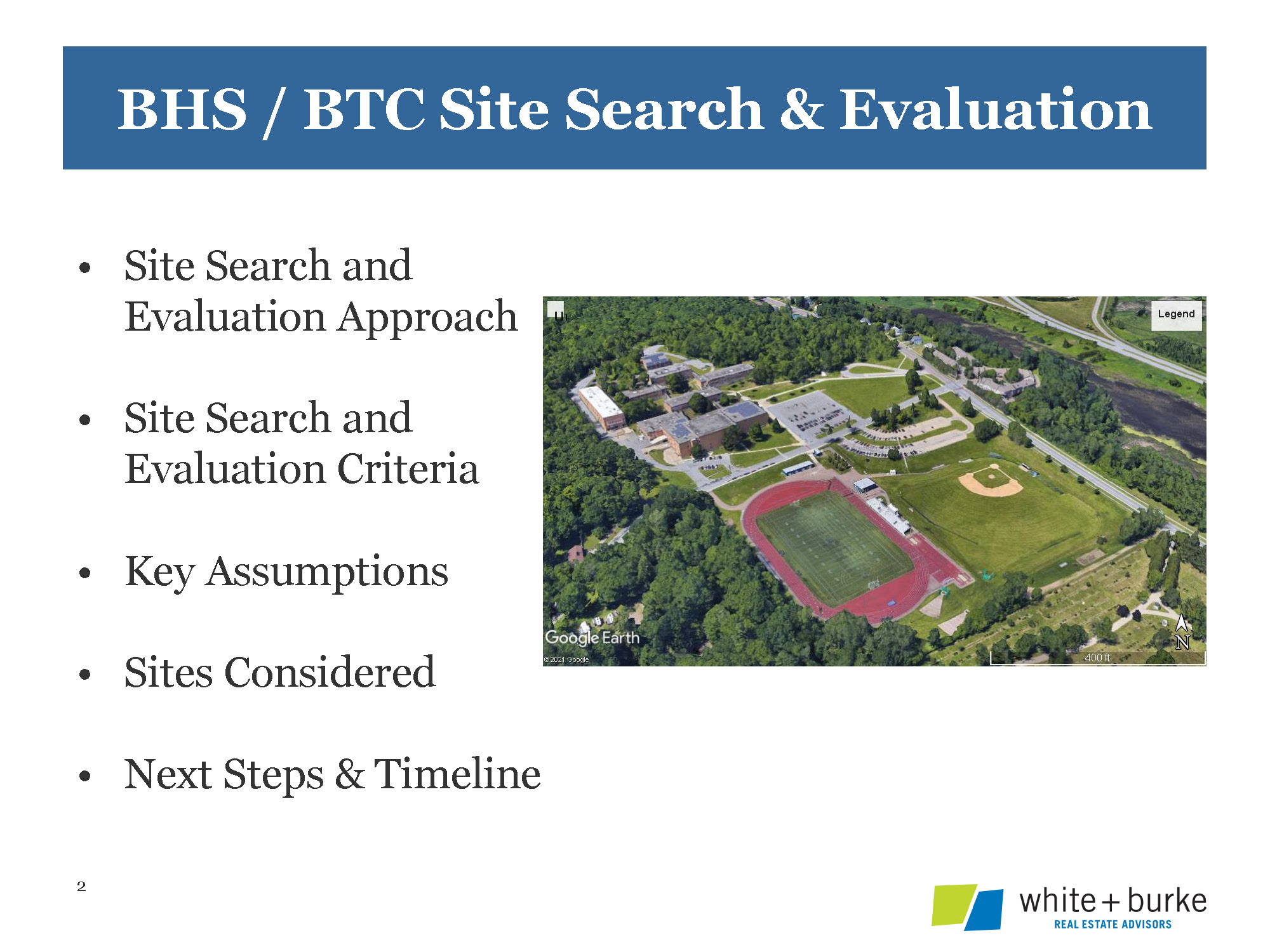 On Tuesday, October 12, BSD consultants from White + Burke joined BSD's Finance and Facilities Meeting to provide a status update on their work analyzing spaces that can serve the future home of Burlington High School and Technical Center.
In September 2021, consultants were tasked with researching the Gateway Block in downtown Burlington and two plots at 52 Institute Road, which is where the high school is currently located. During the meeting, consultants explain that they believe the Gateway Block could cost significantly more and take more time to build on than either space at 52 Institute Road and that they have questions regarding soil stability at 52 Institute Road.
On November 2, the Board will reconvene and decide how to move forward on a new site for Burlington High School.
Please check out the recording of the video below, as well as these resources presented during the meeting:
BHS Timeline through December 2021
BHS Preliminary Site Feasibility Assessment
BHS Gateway Block Massing Diagrams
BHS 52 Institute Road Massing Diagrams