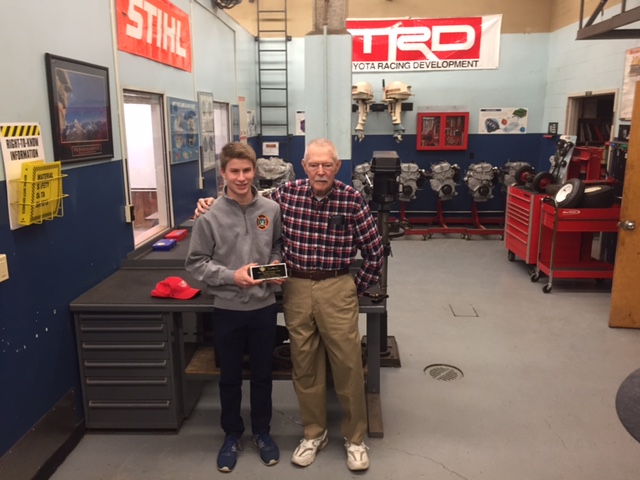 Congratulations to Burlington Technical Center (BTC) student Colton Poulin, a recipient of the 2019 Vermont Automobile Enthusiasts Golden Wrench Award! Each year, the Vermont Automobile Enthusiast award is presented to sixteen high school juniors for their hard work, dedication, and knowledge in the field. In addition to academic achievements at BTC and Burlington High School, Poulin also had to compose and enter an essay to be considered for the award.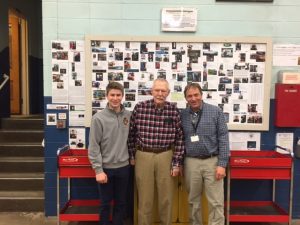 The honored students received…
Top of the line Mac Tools (valued around $600)
A letter of commendation
A marble trophy in the student's name
2 copies of the book by Diandra Leslie-Pelecky "The Physics of NASCAR, The Science Behind the Speed" (One copy for the student and one for the instructor)
Four free-admission Stowe Show tickets for the student and Ten for the instructor
One-year membership to the Vermont Automobile Enthusiasts
Congratulations again, Colton, keep up the great work!