Placing Youth on the Path to Success
At Burlington High School, we are strong believers in the ability of our youth to succeed. Our Student Support Team is here to help our youth reach their goals and fulfill their highest potential. We are proud of all our children, and love watching them grow into bright-minded and confident individuals.
We are dedicated to identifying and supporting students with social and emotional, academic or behavioral challenges. We connect our students to the appropriate interventions and support.​​​
Burlington High School is an innovative, equitable, and collaborative community of learners inspiring and shaping a dynamic and sustainable future for Burlington.  We build on the diverse cultures, experiences, and interests of our students and community to support student-centered learning and foster intellectual growth.  We partner with families and the community at large to help our students develop the skills to become independent, self-directed, and lifelong learners who contribute responsibly to our world.
Student Support Team
Josh Edelbaum, Social Worker
In his role as the BHS Social Worker, Josh Edelbaum provides mental health assessment and crisis support to students and families, and helps to connect and collaborate with community resources for ongoing needs. He is an active member of the support team and works to address school wide social/emotional challenges. He works individually with students, conducts home visits, co-facilitates groups, and is a link between home and school. jedelbau@bsdvt.org
Maegen Curley, School Services Clinician
Maegen Curley, School Services Clinician, works for the Howard Center and is at BHS on Monday, Tuesday, and Wednesday. She provides supportive counseling to students who are struggling with issues like anxiety, depression, relationships with friends or family members, coming to school, or whatever is feeling hard for them.  Maegen also runs a Girls Group with Josh to support 9th and 10th grade girls. mcurley@bsdvt.org
LeVar Barrino, Dean of Students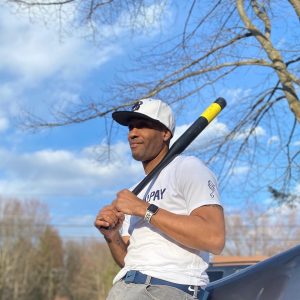 LeVar Barrino is the Dean of Students. For the past three years, LeVar served as  the Student Achievement Advisor at BHS overseeing our Student Support Team. In this role LeVar worked with students, families, within the community and with administration to grow our restorative practice work and build solid relationships along the way. One of LeVar's core beliefs is that every student deserves an adult who believes in them, a person who sees what brings them joy so they can be successful in school. 
LeVar comes with 18 years of experience working for the Boys and Girls Club of Burlington where he provided enrichment programs and childcare for students in grades K-12 as a Program Director. During his last five years at the club, LeVar worked at the Integrated Arts Academy as a Program Director and Case Manager. At IAA he was introduced to restorative practices in classrooms which made him eager to learn more and develop that into his practices in the after school setting. lbarrino@bsdvt.org
Molly Doran, Student Success Coach

Molly Doran is the Student Success Coach at BHS. She is here to support with any challenges that come up that inhibit your ability to learn. Molly focuses on increasing student engagement through problem-solving social and emotional barriers to learning.  This could mean supporting you to create a schedule, organize assignments or work through social conflict. mdoran@bsdvt.org
Vincent Mitchell, Student Support Coordinator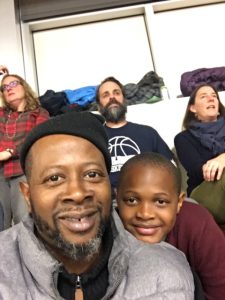 Vincent Mitchell is the Student Support Coordinator. Vincent established the My Brother's Keeper and My Sisters Keeper Boys and Girls Infinity Group at the High School. He also facilitates Restorative Practice Circles, is integral in campus supervision and facilitates/supports the restorative re-entry process for classroom incidents. vmitchel@bsdvt.org
Carrie Tewksbury, Student Support Assistant
Carrie Tewksbury is a graduate of the Seahorse Reef, and loves being back on her old stomping grounds helping out and supporting all students with whatever she can. She has a background in Psychology, Sociology and Law and has spent years working with Restorative practices both in and out of the educational setting. Her role consists of being on the front lines of the Support team and assisting students with their needs as well as direct them to fellow team members in each area of their expertise. Carrie loves spending time with her 12-year-old son Ethan and 13-year-old Yellow Lab Mason. She also enjoys driving around town in her Jeep Wrangler! ctewksbu@bsdvt.org
If you or someone you know is experiencing a mental health crisis please talk to your teacher, school counselor, social worker, support center staff, police officer, administrator, or any adult you trust at BHS or in the community to get the help you need. We are here to assist you however possible. This can be a difficult time, and please know you are not alone. We are in this together and we want to help. We are here for you and we care. Please click on the Mental Health Resources find more supports.