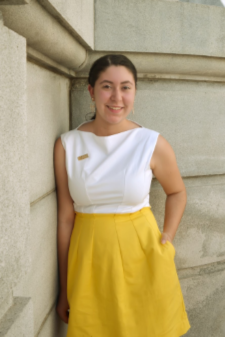 Article by Young Writer's Project:
Young Writers Project is proud to invite all YWP writers to join Alexandra Contreras-Montesano for an online poetry workshop starting this week! Alex, a senior at Burlington High School who has been writing with YWP since she was in fourth grade, is this year's National Student Poet for the Northeast. And as part of her work as a literary ambassador, she is offering to lead this wide-ranging workshop, which includes activist poetry, the beauty of form, and the freedom of writing honestly. Writers can jump in anytime or stay for the full seven weeks! Alex plans to collect the writing that results from the workshop for a special magazine!
BHS is so Proud of you, Alexandra!