BHS has expanded computer science offerings in our Program of Studies over the past few years. BHS students are able to select from a variety of offerings, including Intro to Programming, Physical Computing, Python, and AP Computer Science. Wondering what type of work they do? On January 10th, Intro to Programming classes will be showcasing their final projects during Advisory and Block 4. Please see Ms. LaCasse to sign up to visit their Final Project Showcase


BHS Students from Intro to Programming worked with students from Flynn Elementary School this semester. BHS students were partnered with an elementary schooler and interviewed them about their interests. With that information, they programmed a game specifically for that student . BHS students also started teaching the elementary students the basics of programming code. Everyone enjoyed this new partnership!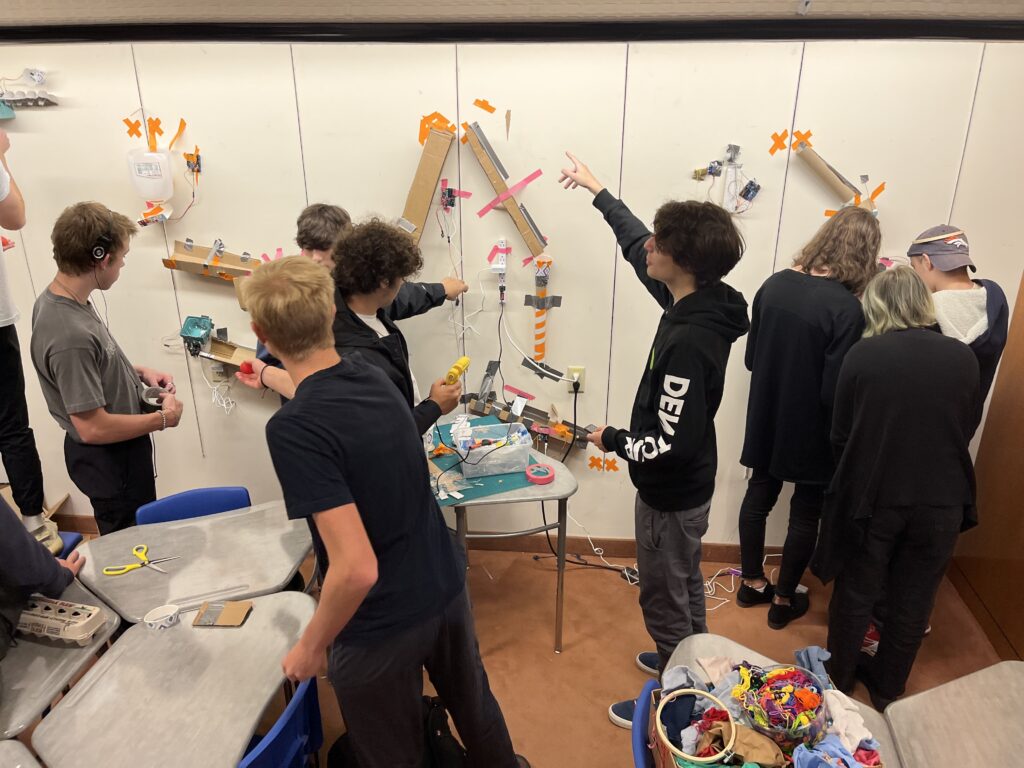 For more BHS adventures in computer programming, check out these BHS students from Physical Computing class building a marble run on the wall with electronic components. The marble run used Arduino microcontrollers programmed with C++, DC and servo motors, sensors, and lots of cardboard!