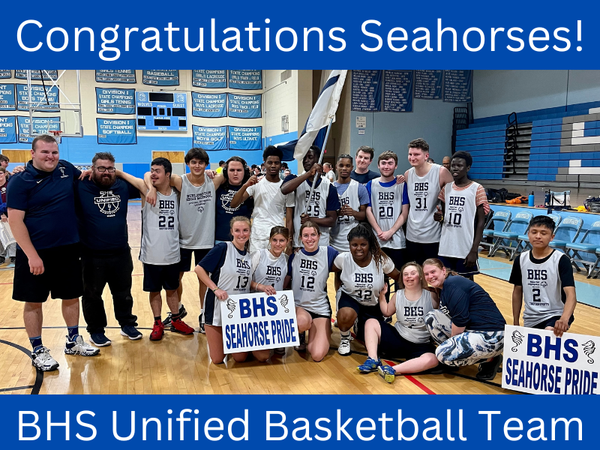 BHS Unified Goes to States: Our Unified Basketball program will be making its first ever trip to the State Championship game this Wednesday, where they will play Burr & Burton at Norwich University at 4 p.m.!
To students and teachers going to show their support, school is being dismissed early this Wednesday at 3:00 p.m.
The Athletic Office is hoping to run several student fan buses leaving from the front door at 3:00. Students, look for more information later today (Monday) about how to sign up if you would like to go and show your support.
We are also going to set up a "watch party" here at BHS at 4:00 p.m. so we can watch the BHS Unified Team in action together.
If you are able to attend, please make the trip. You will not be disappointed!
Thank you, Coach Leonard for the amazing job you do with this program! Congratulations and good luck to the team! News Story Here