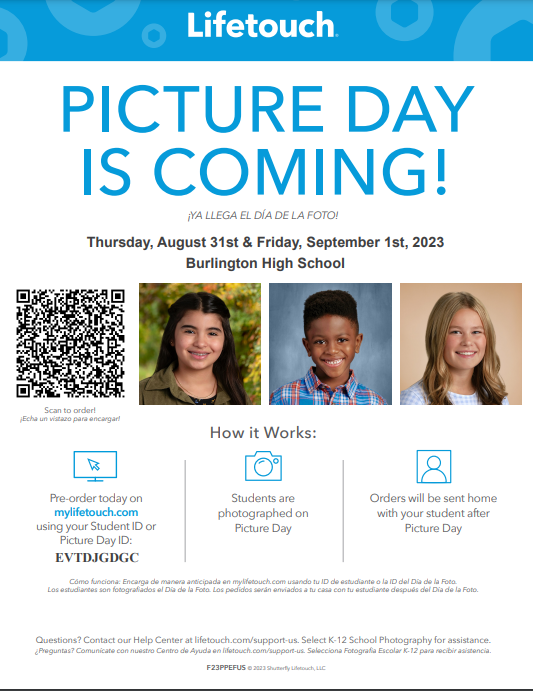 Welcome back Seahorses!
The 2023-2024 school year is off to a great start with picture day happening on Thursday 8/31 and Friday 9/1. Students will have their picture taken in the HUB during their English class on either 8/31 or 9/1.
No English class at BHS on your schedule? No worries! The camera crew is set up in the HUB from 8:45am to 3:00pm on both days. They are happy to take your picture whenever you have the time to stop by!
For information on how to order pictures, please refer to this flyer from Lifetouch. Or go to mylifetouch.com. The picture day ID is EVTDJGDGC.