Preparing for Life After High School slide deck from 1/18/2023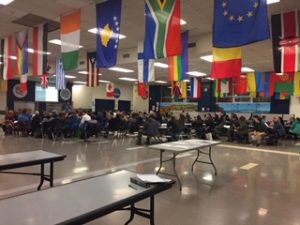 General Information about 11th Grade
Junior year is the time students begin exploring their post-secondary options. The most important task for students to focus on is maintaining and improving their grades. While it can be very difficult to improve one's cumulative GPA significantly, many college admissions offices do note an improvement in grades throughout four years of high school. Additionally, get involved! Gone are the days where admission officers wish to see students involved in a dozen different activities. Now, the preference is to see extended involvement in a few activities that also demonstrate your leadership.
Students can begin to explore colleges through Naviance, where students can use different search parameters to develop a list of potential colleges. Career exploration is another useful tool on this website, as you can learn about different careers and what they entail and what you will earn. If you need your login information, please reach out to your counselor.
In the Spring of Junior year, all juniors will take the ACT, which is given for free to BHS students. Test dates are listed on the Events page of our website, and BHS staff will complete all registration with students. Please refer to our SAT/ACT link here for more information about this test.
The Counseling Office will be registering juniors for their senior year classes individually in February; this will allow ample time for questions and addressing any concerns. If you are interested in setting up a meeting with your counselor, please email them to schedule.
College Calendar Checklist for Juniors
The College Calendar Checklist for Juniors is a helpful guide for students to use to be reminded when they should be doing certain things for college during their junior year. Note that this is meant to be a helpful guide and that all students will vary in the college process.