Upcoming Events for Juniors: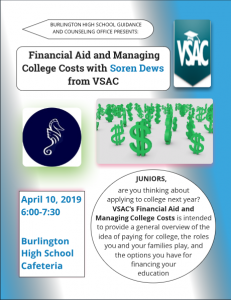 College Calendar Checklist for Juniors
The College Calendar Checklist for Juniors is a helpful guide for students to use to be reminded when they should be doing certain things for college during their junior year.  Note that this is meant to be a helpful guide and that all students will vary in the college process.
 College Information Session Workshop #1 Starting the College Search and Application Process
College Information Session is the power point that was presented to Juniors and parents during the College Information Night on September 27, 2018.
We are building this page and adding important information and resources for BHS juniors.